Scott our Director of IT visited his old Alma Mater and captured these great photos of our portable partitions.

Do you know that Screenflex dividers can be set up as a barrier to hide and store just about anything?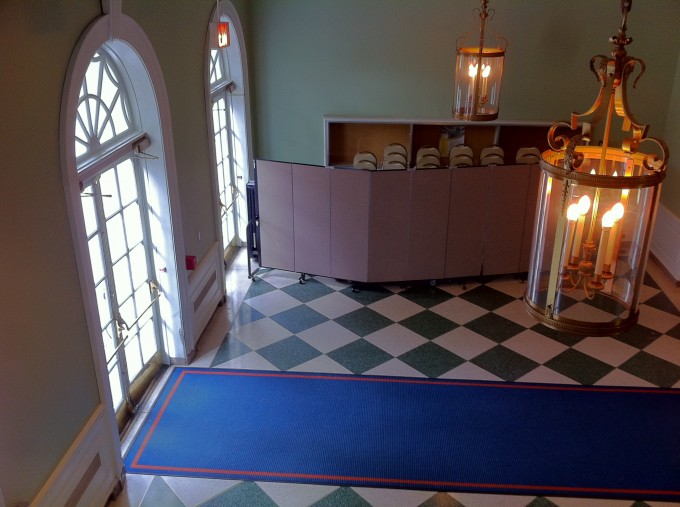 In the University of Illinois Historical Building, one room divider is opened up to hide a stack of chairs and tables
in the back of the room.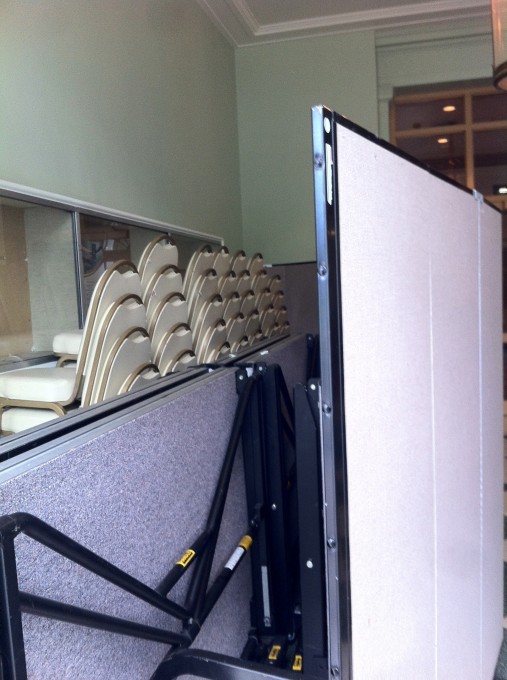 Screenflex room dividers can make your clutter disappear and keep your space orderly and safe. Great cost effective solution for dividing an open space.
Every school has some interesting stories to tell. Urban legends at the University of Illinois keep the greatness and excitement of the school alive. One of the stories is even mentioned on the new student school tour.
The statue of Lincoln was replicated in Lincoln Hall to honor 100 years of his birth. Students come by before a test and rub Lincoln's nose for good luck.
The English building which was once a woman's dormitory or sorority is thought to be haunted by a ghost. The legend tells us that a student met her demise in the building and sometimes haunts the building or helps them study.
The Eternal Flame is a class of 1912 memorial where sweethearts carve their initials in the benches. Legend has it that if a couple kiss while seated on the benches their love will last forever. The Eternal Flame is mentioned on the new student tour.
Are there other interesting facts or urban legends about U of I? We would love to know.