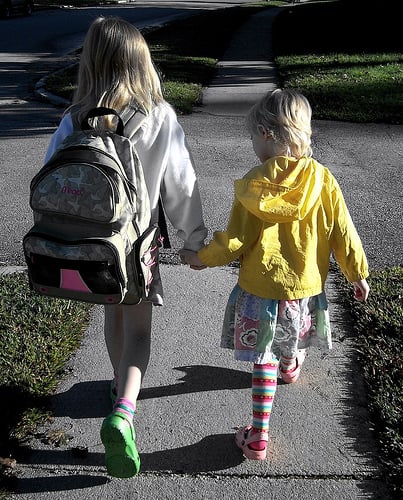 Proposing three morning classes in replacement of two morning and one afternoon class, Pat Flora the preschool director, worked with St. Andrew Church to find a way to accommodate parents and students.  Screenflex was contacted and utilizing a FREEstanding seven panel portable room divider would be the answer to their prayers.
St. Andrew Lutheran Preschool successfully provides early childhood education for 107 students ages 3, 4 and 5 as part of their educational ministry. All teachers have degrees in early childhood and are dedicated to providing a challenging and developmental learning experience for all children.
In The Beginning
In the fall of 1980 St. Andrew Lutheran Church finished construction on their multipurpose sanctuary and worship began.  With a large focus on children and families, continual growth made it necessary to expand and build a three level educational wing in 1998. St. Andrew celebrates their twenty seventh year of educating students.
Sharing Space
Earlier this year the church gave the preschool space to share with other ministries allowing the school to add another four year old morning preschool class.  A seven panel room divider is used to hide chairs in the morning revealing a classroom for students.  Students and teachers enjoy their new room and like the ability to display artwork and tack up other school related projects.  In the afternoon, the room divider hides tables and chairs to enable the other ministries a space for their activities.
Pat Flora the preschool director says:
These room dividers are so handy.  They move easily and the children love using them to display their art work.  In the afternoon it only takes five minutes to roll the divider into place to get the room ready for the other ministries that share the room.  Safety was a big deal when we were looking for a divider. We wanted something secure that would not tip.
Pam Herman the assistant to the director adds:
During the school day we use the dividers to shield off the area where the chairs and supplies used by the other ministries are stored from curious preschoolers. The mobility and flexibility of the divider really suits our needs!
Thank you St. Andrew!  We are so glad to hear that you are enjoying your dividers.